Cisco Meraki Solutions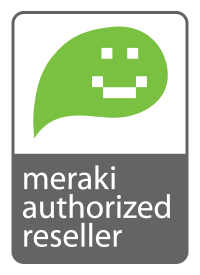 Cloud-Managed networking from I.T. Service Corporation
As a Cisco Certified Meraki Partner I.T. Service Corporation provides cloud-based networking solutions for businesses of all sizes. We offer an enterprise-level management architecture that seamlessly integrates your cloud-based system and applications into one easily managed network.
What is I.T. Service Corporation's Cloud-Managed Networking?
I.T. Service Corporation's cloud-managed networking organizes your cloud infrastructure for enhanced control, speed, and efficiency. Our system is created from the ground up using Cisco's Meraki solutions to give you convenient cloud management across all platforms.
I.T. Service Corporation's cost-effective cloud management solution includes wireless, security, switching, MDN, and WAN optimizations all managed from one central-based management center. Pre-installed high class security ensures your network and devices are protected at all times. And, a fitted analytics dashboard allows for real-time site monitoring on your current operations.
Check out these videos on Meraki Cloud Management to learn more
Thanks to Cisco's Meraki, I.T. Service Corporation is proud to offer businesses agile cloud-management services
and expertise to help control your business.
Contact us today to learn more
Also check out our Testimonial Page for customers who are already taking advantage of
Cisco Meraki technologies and are very pleases with the results